Welcome to the Tree of Savior Wiki!
Adding leaves of information since 2013
Disclaimer: The Tree of Savior Wiki is a fansite and is in no way affiliated with IMC Games Co. Ltd. and/or its subsidiaries or affiliates.
Latest Tree of Savior News
New on the Tree of Savior Wiki
TOS English Time
# NAME UTCOFF ZONE Ashburn -04:00 EST # IN ON AT SAVE LETTERS Mar Sun>=8 2:00 1 EDT # 2nd Sunday in March Nov Sun>=1 2:00 0 EST # 1st Sunday in November
TOS Korea Time
# NAME UTCOFF ZONE Seoul +09:00 KST # no daylight time in Korea
Contribute to This Wiki
The Tree of Savior Wiki is a Wiki dedicated to compiling all the stories, characters, and events in the budding online game.

Want to help out? Create an account and start editing! A Wikia account is required to edit, comment, and other means of Wiki contributions.

Not sure where to start?
If you are new to wikis, see Wiki Text to learn the basics.
Read over Contributing for some tips.
Check out the Forums to see what the community is working on, to give feedback or just to say hi.
Current Community Poll
Which was your hometown of choice?

 

To see past polls, check out the poll archives.
IMC Games Co. on Facebook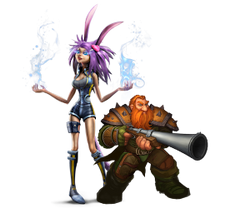 MMO Games
Go to these sites for info or for help with your own wiki!
Aion • Aura Kingdom • Battlestar Galactica Online • City of Titans • DC Universe Online • Diep.io • Disney's Toontown Online • Dragon's Prophet • Dragon Nest SEA • EVE Online • Fallen Earth • Final Fantasy • MapleStory • Marvel Heroes • Ragnarok Online • Revelation Online • ROBLOX • RuneScape • Skyforge • Star Wars: The Old Republic • TERA • Tibia • Toontown Rewritten • WildStar Online • World of Warcraft
Want your community included? See how!

Ad blocker interference detected!
Wikia is a free-to-use site that makes money from advertising. We have a modified experience for viewers using ad blockers

Wikia is not accessible if you've made further modifications. Remove the custom ad blocker rule(s) and the page will load as expected.