PlayOne Asia


Info
Type
Private company
Industry
Software & Programming
Founded
2015
Headquarters
Kuala Lumpur, Malaysia
Key People
 ??
Products
MMORPG and First-Person Shooter
Number of Employees
 ??
Parent
Vertigo Games
Subsidiaries
none
Website
English
PlayOne Asia is an upstart publishing subsidiary of Vertigo Games, formed to host their own game BlackShot as well as other developers' games. They have been chosen to be the account portal for Malaysia and Singapore region players that will connect to the Indonesia servers of Tree of Savior[1]
History
Vertigo Games formed PlayOne Asia after breaking up with its publisher Garena, which formerly hosted their online first-person shooter BlackShot. Upon launching PlayOne Asia, BlackShot players were given the option to transfer their BlackShot accounts from Garena to the new publisher.
Eventually, landing pages for 3 other games from different developers were made: Echo of Soul, Dungeon Fighter Online, and Tree of Savior.[2]
Games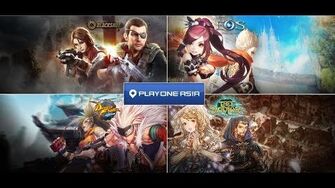 Game Pipeline (in-house and through publishing agreements)
References
External links
Ad blocker interference detected!
Wikia is a free-to-use site that makes money from advertising. We have a modified experience for viewers using ad blockers

Wikia is not accessible if you've made further modifications. Remove the custom ad blocker rule(s) and the page will load as expected.